☆ December 1, 2020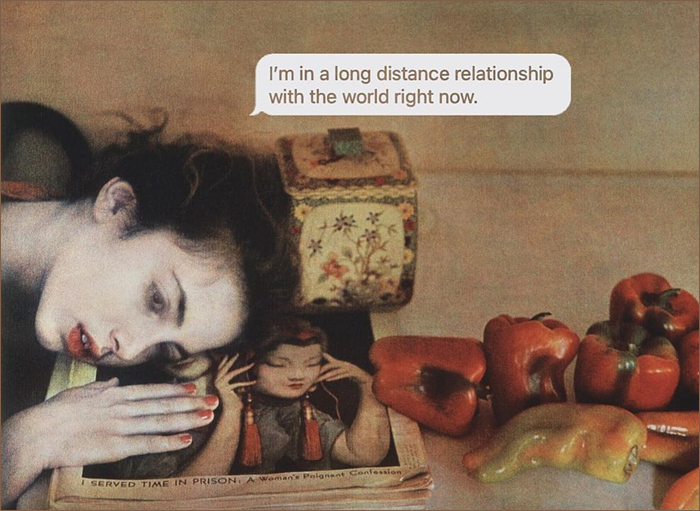 It's been intense over here. Two weeks after Charlie died, Mike's dog Pita died. And two weeks later, my 18-year-old cat Rue died. Pita was a year older than Charlie. She had really slowed down this summer but we wondered if she had six months left, or a year? But after Charlie died, Pita cratered. She stopped eating and got very weak very quickly and died in her sleep.
Rue was a feral cat I met at the barn when I got Daisy. She moved into the cabin with her kittens in 2010 and she and Mushy (one of her kittens) have been with me ever since. I haven't written much about Rue in recent years, but she was an angel in kitty form. She was the sweetest. I loved her so much, and learned so much from her.
She had cancer, which I caught very early almost three years ago. Because of her age and the fact that she was extremely afraid of all humans other than me and Mike (and it took her years to warm up to Mike), I decided not to address her cancer. I really believed that a trip to the vet would give her a heart attack.
Her tumor grew but she didn't show any discomfort – her appetite and activity level stayed normal and she loved to cuddle. Then suddenly, a few days after Pita died, Rue began eating less and moving around less. For the past several years, she always slept right next to my head, but she started spending nights in her favorite chair in my bedroom.
I pulled her favorite chair right next to my bed so that I could check on her and pet her during the nights. One night, I woke up around 1am and found Rue purring right next to my head, like she always had. I knew she was going to die the next day. I spent the morning on a cushion on the floor beside her favorite chair, just hanging out with her while she rested. Around noon, Rue jumped off the chair and curled up against my chest and died in my arms.
We lost half our house Farmily in one month (I do not count Ivan; he is a demon who lives in this house and who I tolerate because Sage loves him). It's been rough. And still I choose love. This is something to be proud of.
——
My web magician has set up some really cool code for Charlie's blog. Starting on Thursday, the top blog post will feature a photo of Charlie from our vast archives, which will change every time you visit the blog. I didn't want the daily pictures to end, or for the blog to become static. With this new feature, there will always be a surprise from Charlie when you visit The Daily Coyote. I hope you enjoy it as much as I will.
——
Mike is picking up the first batch of Charlie Calendars today. All international orders and orders with more than one calendar will fly out tomorrow, and single calendar orders will follow later in the week. Everything ordered to date should be en route by Monday. You'll get a tracking number automatically via email when your order ships.
There will not be another shop update until next year. I know there's demand for prints and chew toys and more but I'm not taking on more than I can handle right now, and I just can't handle overseeing orders other than calendars at the moment.
——
It's the last chance to be part of the Food Bank Cooperation Donation for 2020! This awesome program will close for the year in mid-December and reopen in January.
I hope you all are able to revel in moments of peace and beauty every day. Trust that I am, too.
Comments