Calving season has been intense this year and I'm either out midwifing cows or recovering from midwifing cows (I got rolled down a snowy hillside by a cow with PPD when I rescued her calf from her headbanging; it's been a week since then, and all three of us are doing fine, and she is now a wonderful mother). So, I haven't been on the computer much. I sent the following story to the Star Brand Beef newsletter group the day after the Spring Equinox and, since I don't have a post prepared for this week, I'm sharing it here, too!
.   .   .
Last night, I said to Mike, "I feel like I got nothing accomplished today." And he replied, "You saved a calf's life, I'd say you had a pretty successful day."
I'd spent most of my day squatting in the damp wind with binoculars, watching a heifer (first time mother) in labor. Sometimes, heifers need extra help, and sometimes, they ignore their calves at first. I knew the latter would not be an issue for Ixchel, the cow I was watching. She had been hovering around another cow's calf while in the early stages of labor, licking it and mooing to it as if it were her own. She was ready to be a mother. But her labor was taking a long time, longer than usual, so I wanted to watch her closely without getting in her way.
Crouching in the dirt, not knowing if what I was facing was going to be beyond my level of expertise, my heart beat ever-more-nervously as Ixchel got closer to delivery. I had my cell phone tucked into the shaft of my muck boot in case I needed to call for backup. When the calf's hooves emerged, I knew things were leaning in a positive direction because the calf was not breach. And I also realized why Ixchel's labor had been more prolonged than usual – her water hadn't broke, and her calf hadn't burst through the amniotic sac. Her calf was being delivered while still inside the amniotic sac! In humans, this is called an "en caul" birth and is quite rare.
Once the calf's front hooves were out (though still enclosed in the amniotic sac), Ixchel lay down and began pushing in a slow, steady rhythm. The moment the calf's head and shoulders emerged, I dropped my binoculars in the dirt and sprinted over to Ixchel and tore open the amniotic sac with my hands. I cleared the membrane and fluid from around the calf's nose and mouth just as Ixchel pushed again and the calf's rib cage emerged – when this happens, the baby is compelled to take its first breath. And if this calf had done so while still enclosed in the amniotic sac, she would have suffocated or drowned. But happily, she took a big breath of air and, with one last push from Ixchel, slithered out, wide eyed and perky. Birth is so wild.
Ixchel immediately got up and mooed a lullaby to her new baby and began licking her off, licking and licking and mooing and mooing. I got no paperwork or office work done, but I got to spend the day where it mattered.
.   .   .
PS: For a full-circle experience, you can read the story of Fiona giving birth to Ixchel HERE.
PPS: You can sign up for the Star Brand Beef newsletter HERE.
When Mara moved in, she was thigh-high and liftable. Heavy, but liftable. Now, less than two months later, she's waist-high – over a foot taller! And way too heavy to carry.
She's still super cute.
These past weeks, my life has felt like a blur of cow poop and ice. But at least I get calf cuddles whenever I want or need them.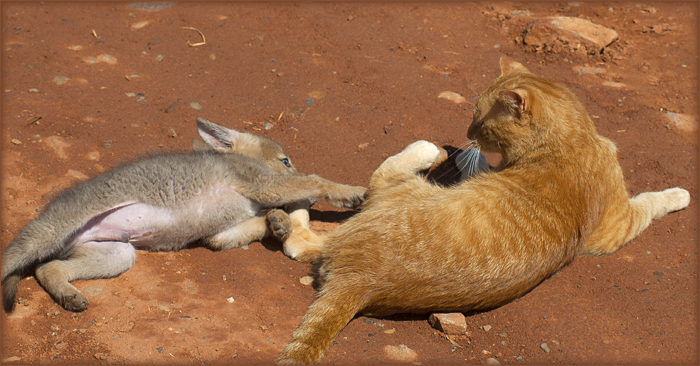 This picture! A gift from the past, one of the never-seen-before photos from deep in the archives. Look at that belly!! More treasures like this in the book.
Speaking of, the book is booming! I'm totally blown away by the response, so excited to bring this to life. Page count is up to 175 and rising. More books ordered = more pages for everyone. Yeehaw!
Printing and bindery will be done in the great land of WYOMING! The magic will happen at a huge custom print shop in Cheyenne (my book will be printed on a Heidelberg press that is just slightly larger than my cabin), with my local print shop acting as liaison. I'm so thrilled to keep the print work local – not just in the USA (most big print jobs are done in China), but in the state Charlie and I call home.
I've gone through every single raw file of every photo I've taken in the past ten years and my eyes are really sore and my first edit is a whopping 6924 photos (for reference, the Daily Coyote blog is home to about 3000 images). I must now narrow those 6924 photos down to a few hundred. HOW???
I'm going to have a Q&A page(s?) in the book and I'm taking questions NOW. Leave them in the comment section, yours might make the book!
And, in case you've missed it, the book trailer and all the book info is HERE. Reminder: this book is limited edition and is PRE-ORDER ONLY. I will not be printing extra copies! So: place your order by September or miss out forever. You can order your book HERE!
The Farmily grew by ten thousand members this weekend. I became a bee guardian, initiate bee priestess.
Mike and I built a top bar hive, and I introduced the bees to their new home on Sunday. It was intense. It was a totally psychedelic experience. I laughed out loud, I cried, I felt the truth of the universe. I watched a bee dance, I watched a bee die. I got sick of wearing gloves so I took them off, and a bee landed on my hand, and bathed herself. Bees wash their faces like cats, with their front feet and tongue, did you know that? I did not know that, until I watched it happen on my forefinger, inches from my face.
They say not to open the hive for three days, to give the bees time to settle in without disruption. It has been so hard not to open the top and peek in! I resist, and I sit by the entrance and watch the bees fly in and out. They are carrying pollen in, which apparently means the queen is alive and all is well. I listen to the walls of the hive with my stethoscope and it is BUZZING in there. Another good sign. Tomorrow afternoon, I shall peek in.
keep looking »