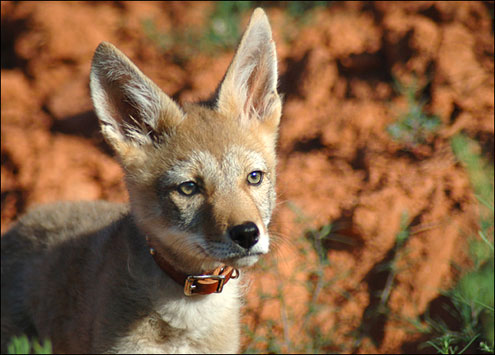 It's giveaway time!
Charlie and I had birthdays last week, and in honor of Charlie turning SIX, I'm putting together a Wyoming care package to send off to one of you.
This weather is getting me DOWN, so let's have some fun. Leave a comment or a link to a funny gif to enter the giveaway, and whoever makes me laugh the longest and hardest will WIN!
Don't stress – I'm a natural blond, so it doesn't take much to crack me up. (if you link to a gif, only link to ONE or your comment will get eaten by my spam filter)
It's kind of a convoluted story, so bear with me.  Last summer, some friends of ours – a newly married couple – wanted to start ranching and bought three cows, and asked if they could put their cows with ours for the summer so they wouldn't have to buy a bull. We said of course. They soon found that buying ranch land is a nearly impossible feat, and so we have kept their cows here with us ever since.
One of them is this white cow, a charolais; one of them is the holstein pictured here; and the third is a darling mongrel cow – she's white with a few black splotches and tiny horns. I've named them Blinky, Pinky, and Inky, respectively. They were all bred with our black angus heifer bull, Billy. And Blinky, the white charolais, had this gray calf. Black + White = Gray, who knew!
We have never seen a gray cow or calf before (generally, people who run charolais cows also have charolais bulls), but we believe she will remain gray – it will be so fun to watch her grow up. She's quite a star around here, already. If our friends decide to throw in the towel, ranch-wise, we'll most certainly buy these cows and their calves, but in the meantime, we get to live with them. And we don't need to own them to love them.
At around noon on Tuesday, I glanced out my window and saw Fiona obsessively licking and mooing over a calf. There's this very distinct "mommy moo" that cows only do with newborn calves, and Fiona was making this sound – it's almost like a murmur. But even through my window, I could see the calf wasn't hers – it was fluffier and "fuller" than a newborn calf would be. And Fiona's tail was cocked and held at an angle away from her body, which is the tell-tale (tell-tail?) sign of imminent birth.
The calf that Fiona was doting on actually belonged to Sis, Fiona's BFF, who had calved a week prior. So what was up with Fiona's behavior? Sometimes, a cow will "psychologically calve" right before they physically calve. Fiona was so close, she felt compelled to start mothering, even though she hadn't had her baby yet.
Sis was calm and patient with Fiona, while remaining ever-present and protective of her calf. And then, about half an hour later, Fiona wandered away from the pair, lay down, and had her baby.
Moments after the birth. Now Fiona had a calf of her own to lick and lick and lick, which is an important and essential task: all this licking cleans and dries the calf's fur, so the calf will be fluffy and warm.
The calf was perky and alert as Fiona continued her work. Within ten minutes, he wobbled to his feet…
…and had a drink!
« go back
—
keep looking »