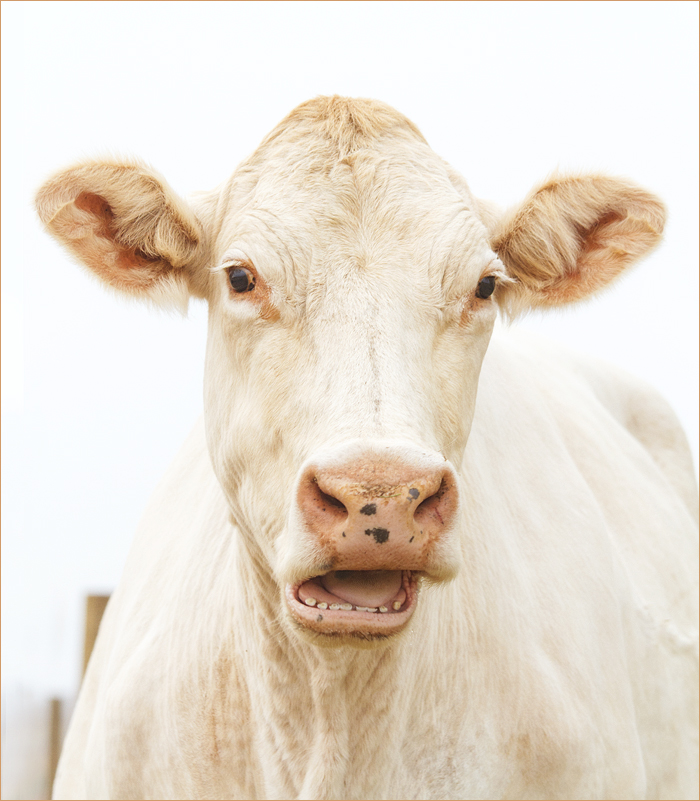 I almost missed Charlie's birthday (and my own) because I have no idea where I am in time and space. Who does these days? Charlie is 13!
.   .   .
I haven't posted here in ages because I gave everything I had to the book. I just got the typeset pages and the layout is so gorgeous, you will freak out when you see it. The publishing team has done an incredible job. I gave it to Mike and he read half of it in one sitting, stopping only because it was midnight, and finished it the next day. So, that's a good sign. He's biased, obviously, but a discerning reader.
I have no idea how this book will be received but my entire heart and soul is in this book, it's like nothing I've ever done before. If you've been reading here for years, you'll recognize some stories, but there is a ton that is new, that I've never shared. I have much more to tell you about the book as soon as I get my bearings.
.   .   .
3M is a mama! She had her first calf at the end of March and all is well.
.   .   .
I made a new website. Man, was it fun to play with colors and shapes after dealing with words for so long. I finally got all my scattered bits of internetness gathered in one place: www.shrevestockton.com
.   .   .
I know everyone is struggling right now and finances feel unstable, but if you don't feel like you're falling off a cliff, I'd like to ask you to consider contributing to the Food Bank Cooperation Donation.
Food banks are serving more people than ever right now. I'm planning to donate two whole beef this year myself – one this spring and one this summer. It would be thrilling to be able to double that contribution with your help. The Food Bank Cooperation Donation is a crowd-sourced donation. Contribute any amount that feels right to you, and you'll receive charitable contribution paperwork from The Food Bank of the Rockies to use as a tax write-off.
The money is pooled and essentially buys my grass-finished, humanely-raised beef directly from me at wholesale, and I deliver the packaged beef to the food bank for them to distribute. This arrangement supports the Food Bank of the Rockies, the people they serve, and me. And your donations go to high-quality meat from an indie rancher (me) rather than conventional beef from CAFOs.
You can join us HERE.
If anyone reading this is interested in coordinating a similar arrangement between your local food bank and your local farmers and ranchers, feel free to email me and I'll happily share all the technical details of how this works between the Food Bank of the Rockies and myself. Every dollar donated supports individuals and stays within the community instead of traveling up a ladder in the corporate food system.
.   .   .
I lost one of my favorite people to COVID19. He was my first friend in Wyoming. He moved away a few years ago and in early March (which feels like forever ago) I asked him if he was ever going to come back to Wyoming. He said probably never but I'll love you forever and we'll meet up on the road one of these days………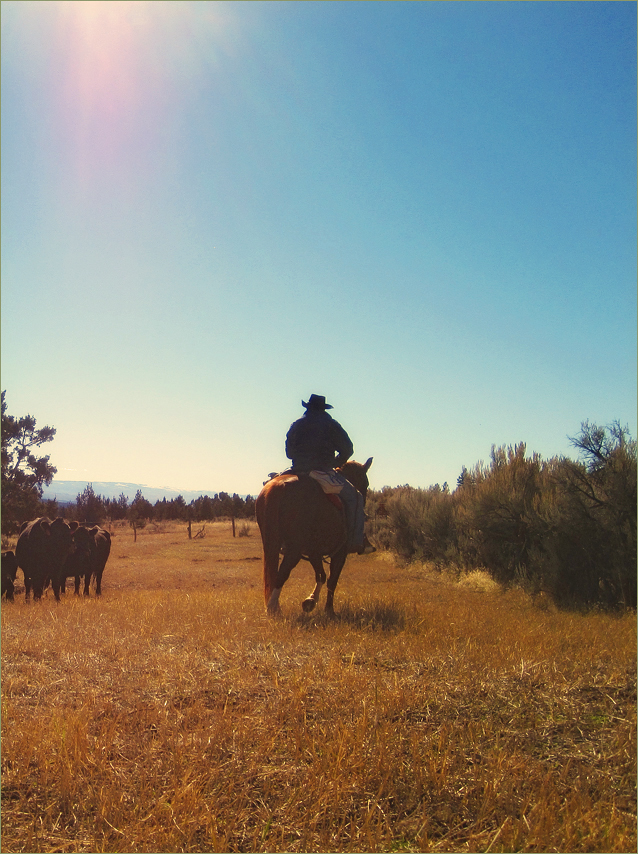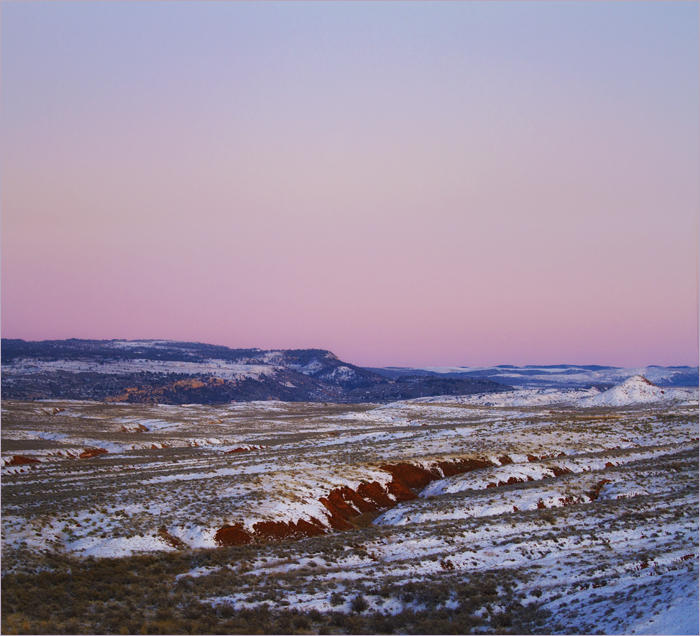 My delicious view.
.   .   .
I went outside this morning with the dogs, wearing very little. The half moon was aglow in the western sky and I remarked to myself how warm it was. Frost glittered across the deck but the air was warm – for winter. I was in no hurry to go back inside, but when the dogs were ready to go in, I went in, too, and went out the door on the other side of the house to see if I could see Daisy. The eastern sky was tangerine but it was still an hour from sunrise. The air was so cold I couldn't bear to stay outside! It was at least 15 degrees colder on the east side of the house than the west side. I went out the west door again. It was mild. I went out the east door again. It was freezing. Mike was convinced I was hallucinating but refused to come outside with me half naked to feel it for himself.
.   .   .
I found a box of original hardcover copies of The Daily Coyote: Ten Years in Photographs hidden in my office! There are just a few copies left and they are in the shop. Find 'em HERE.
Also in the shop: a massive elk antler chew toy restock. Every size and lots of them, waiting for your pups. Whenever we make these, Chloe and Sage and even the cats creep up to the box of freshly cut chew toys and try to sneak one out for themselves. Find 'em HERE, along with a few new rings…..
.   .   .
Charlie calendars were Mercury Retrograded – my printers printer printed every page crooked. A mechanical malfunction that is now repaired, but it set back production. I picked up a batch of perfectly printed calendars on Friday and sent out hundreds on Saturday, working in reverse order of orders (earliest orders shipped first). I'll be getting more calendars this week and should be caught up by Friday. They look so good! You can get yours HERE.
.   .   .
My brain is still in book mode. It's also quite tired. I've been getting some really incredible feedback on the book. Final final final edits due in January!
One of my favorite people I've never met posted this video and she totally nails the writing process:
View this post on Instagram
I highly recommend this podcast episode in which she is interviewed.
.   .   .
I received this clipping in the mail last week.
Long time Charlie fans will get the joke. Thanks Anna!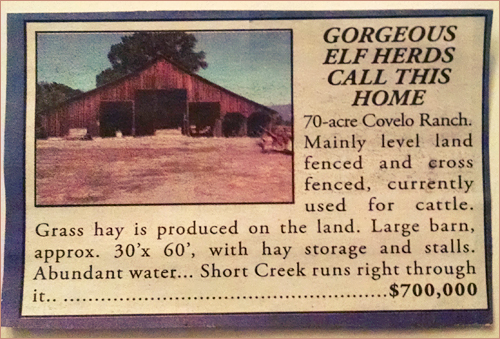 .   .   .
Totally amazing instagram account: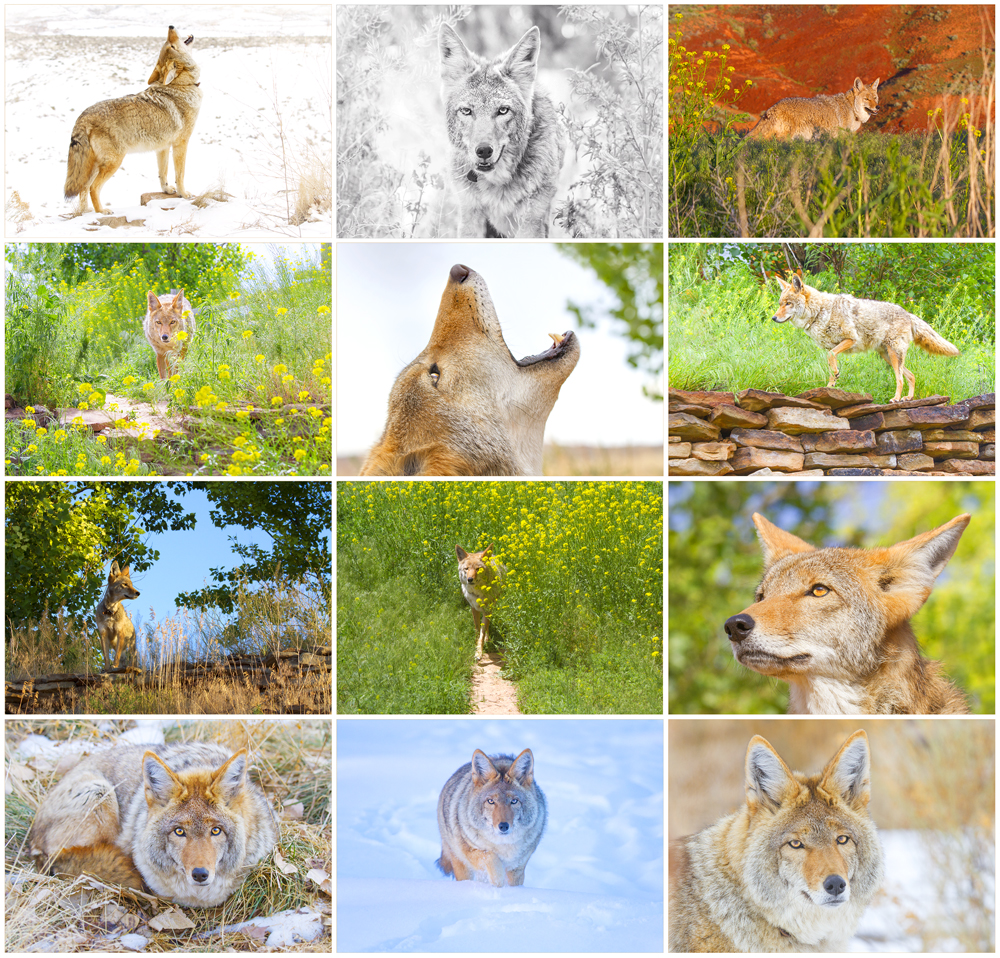 The 13th annual Charlie Calendar is here to wild up your walls in 2020!
Click the photos to enlarge.
And click HERE to order yours!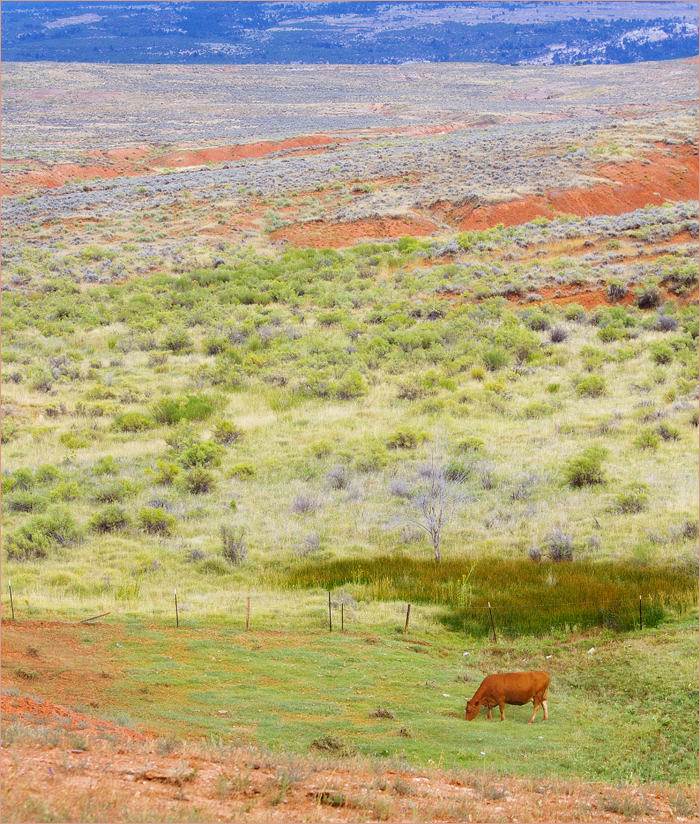 It's been four months since I've been here. It feels like it's been four weeks and also four years, somehow simultaneously. Such is the warped parallel universe of Writing A Book. Reality is just different there. I have so much to share about what I've been doing and learning but now is not the time. I must give all my words to The Book.
I do have book to recommend – a GREAT book, phenomenal, really: Heartland: A Memoir of Working Hard and Being Broke in the Richest Country on Earth by Sarah Smarsh. Her writing is gorgeous and it's a book that deserves to be read by everyone.
If you're driving distance from Boone, NC, the High Country Food Hub is having an all-day "fill your freezer" sale on August 30 (Friday!) with a number of local ranchers who prioritize sustainable and humane practices. It sounds like a really incredible day! If you go, I want to hear about it. Details HERE.
I have not updated the shop as planned. It will happen….. sometime…… this fall.
The 2020 Charlie Calendar is coming! October. Announcements will go out here and on Charlie's blog and the email lists and Instagram and Twitter when it's ready for you.
Pictured: Fiona, having a quiet moment alone, away from the herd and her babies. She has a beautiful calf and she adopted an orphan calf again, too, like she did last year with 3M.
Daisy is doing great and getting fat and getting her way, always, as usual, with everything. All the Farmily is well. Hope you out there are, too.
« go back
—
keep looking »