☆ September 26, 2018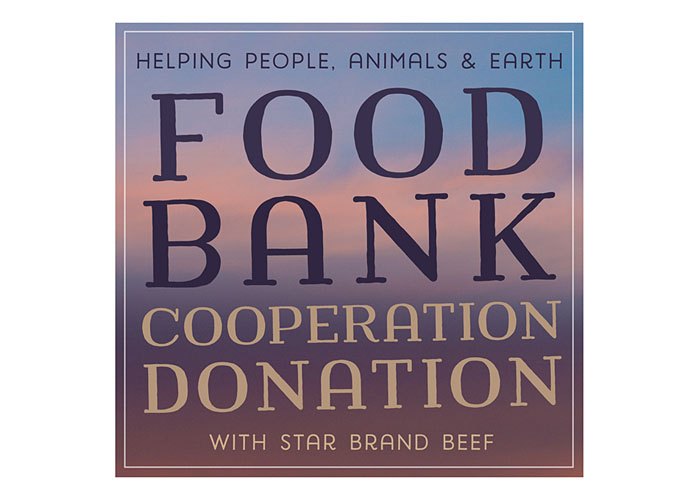 I'm thrilled and honored that the Food Bank Cooperation Donation has resonated with so many of you! Due to the logistics of delivering the beef and all the paperwork that will be done by the good people at The Food Bank of the Rockies, there's only about six weeks left to join in on this venture this year. (It will open again in January for the 2019 tax year.) If you feel called to join us in the Cooperation Donation, you may do so HERE!
And if you're like, 'what is she even talking about,' read on……
I donate beef every year to food banks, and believe that by joining together, we can give even more to those in need and keep even more animals from entering the feedlot system. I've teamed up with The Food Bank of the Rockies so that I donate the beef straight from my pasture and YOU get the tax deductions.
With your donation, you:
• help individuals and families receive nourishing, healthy food
• know your donation dollars go exclusively to food raised with organic, sustainable practices
• support ethical agriculture and the humane treatment of animals
• get a tax write-off for your kindness and generosity!
Supporting food banks was extremely important to my grandmother, the late, great Svensto, and I am honored to continue her legacy.
We all need healthy, nourishing food and I believe we all deserve it. And, for many, it's getting harder to procure. Healthy, sustainably-produced food is generally more expensive, and I have a really hard time with the fact that one's socioeconomic status determines the quality of food available.
I am disturbed by the widening chasm of income inequality. I consider this a heartbreaking crisis and I feel powerless in many ways. But I am in a position to donate the finest, healthiest, most delicious beef to food banks, and I do this with a rebel's spirit. Cooperation is a revolutionary act, I believe this with my soul.
How this works:
Donations will be collected and pooled to buy humanely-raised, organic, grass-finished beef from Star Brand Beef at wholesale (more beef for your buck). That beef will be donated to The Food Bank of The Rockies in YOUR names. I will provide The Food Bank of The Rockies with a spreadsheet of donations received (which will include your names and addresses), and The Food Bank of The Rockies will then send YOU your own, personalized 501(c)3 charitable donation paperwork in the amount of your donation for the 2018 tax year.
To contribute, click HERE. You'll see a drop-down menu of options – every amount has a big impact! Thank you so much for joining me in this venture in whatever way you feel called.
☆ September 4, 2018
End! Of! Summer!!!!!!!!! I rejoice.
Summer is intense. And exhausting. And hot. There's a lot I loved about this summer – it was a whirlwind of travel and human connection and bonding with the Farmily at dawn and dusk and under the stars, and midday work breaks under the trees, but I'm glad it's in the rearview and that autumn is on the way. A week or two ago, when I noticed with wondrous relief that it was dark at 9pm, I wondered if the cottonwood trees feel this way, too, like, "I grew so much and contributed so much – beauty and shade and oxygen and habitat – and it's been glorious, but now I'm glad that I get to slow down, and soon, soon, I'll have a much-needed, very long nap." And they let their leaves fall.
.  .  .
Sage (who is now one year old) has been howling when Charlie howls. Charlie's howl is strong and elegant and Sage's is the opposite. So earnest yet so wobbly! As Mike says, "he hits every note but the right one."
.  .  .
3M and Fiona's calf are joined at the hip. They eat together, they run around together, they nap together, they play together. The cuteness is epic. They are both chubby and strong and healthy and happy. Fiona has done an amazing job.
.  .  .
Daisy, Miss Daisy, Queen Daisy, Our Daisy is doing GREAT! I had my other vet come see her and he said that while she's not going to live to nineteen, it's just as likely that she has two years than six months. I'm holding on to that. I wish she would gain more weight more quickly, but other than that, she's fantastic. She's getting around perfectly well – leading the rest of the cows around the property and up the steep driveway and staying well in the lead – and she's perky and bossy and as voracious as ever. She's getting tons of love and literal tons of treats. I often go out and find her – to brush her and cuddle with her and take her treats – but sometimes I'll open the front door and there she'll be, waiting, looming silently, staring me right in the eyes, like she had been willing me to open the door, and her telepathic message is, "I'm ready for some treats right now." Having her surprise me like that is always such a treat for me.
.  .  .
Longform has become one of my favorite podcasts. Here are three great episodes:
Rachel Kaadzi Ghansah
May Jeong
Elif Batuman
Last month, I listened to and loved The Opposite of Fate by Amy Tan. It's a book – memoir – surreal, true stories beautifully told.
I'm a huge fangirl of Michael Pollan (author of The Omnivore's Dilemma and numerous other books); he's on my list of "if you could invite five people to a dinner party, who would they be?" people. I recently found this talk he gave – titled Deep Agriculture – and it's just incredible. I listened to it and immediately listened to it a second time. It's from nine years ago and does not feel dated in the least. It's fascinating to listen to it in that context, yet everything he shares is just as as applicable today – arguably even more so. I highly recommend giving it your time. You can listen to it HERE.
Have any recommendations? I'm always on the lookout for more podcasts. Leave 'em in the comment section, please and thank you!
☆ July 31, 2018
Miss Mara, taking after her big sister.
Thanks so much for your wonderful messages for Daisy ~ she's responding really well to her treatment, and seems as strong and content as ever and happy to soak up all the love!
☆ July 19, 2018
Back in May, I weaned Mara and stopped milking Daisy because Daisy was looking rough and not gaining weight. I also decided I was going to retire Daisy – prevent her from having another pregnancy – because this cycle was so hard on her. Weaning went smoothly (and Mara is doing great), but by mid-June, Daisy was still dripping milk and the veins across her abdomen were distended and rigid. The veins freaked me out, but I assumed they would go down when she dried off (they are offshoots of what's called the "milk vein"), but by the beginning of July, she was still dripping milk (totally weird) and her veins were still abnormally prominent and so I made an appointment with the vet to make sure nothing was wrong. He was baffled by the milk dripping but said her distended veins were a marker of heart failure. He said we have six months together if we're lucky.
There's not a lot of data on bovine heart disease because it's often not caught until very late stages (because cows are often out on open range and/or not observed as obsessively as I observe Daisy). At that point, most people give the cow a diuretic and sell her ASAP. So there's little to no follow up in those cases, and relatively few case studies where the disease is caught early and tracked. Signs and symptoms, as the condition progresses, don't always present in every animal, so while there are things I can be on the look out for, there's not much to monitor or measure in any definitive way. It's all incredibly frustrating. My vet said this was the absolute earliest it could have been detected and we started treatment right away. I'm giving Daisy weekly shots that will increase to twice-weekly and then daily as things get worse.
Daisy's not showing any other signs of illness – she has her usual enormous appetite, she happily wanders the property as she wishes and does not seem winded or struggling. Her eyes are bright and she's super social and still very much Queen of Everything. My current theory about the dripping milk is that there's enough extra fluid in her tissues from the heart disease that she's been unable to re-absorb the milk in her udder as quickly as usual and it's dripping because of gravity. I'm taking her vitals two or three times a day so I can keep track of any changes, and listening to her lung sounds with my stethoscope. I desperately wanted to have an ultrasound done but it's just not possible – the waves can only travel so far to give a clear picture and the distance from skin to heart and lungs in a cow is many times greater than that distance in a person or smaller animal.
I also talked to my other vet, the philosopher vet who lives in a different town (and who hasn't seen Daisy yet) and told him how I've been tracking her vitals and how badly I wanted an ultrasound in order to see what stage we are actually at and asked him what else can I do and what I can measure and what are the percentages of likelihood of this and that and he basically said (in a more poetic and non-confrontational way) that perhaps this is a time to practice not being such a control freak because even with all the data in the world, I will never be able to control death. Which is excruciatingly true and excruciatingly hard for me.
I'm absolutely beside myself. I really can't even write about this, hence the dry, fact-y blog. I'm closing my online shop tomorrow, indefinitely (except for digital delivery items which will still be available). I'm still planning the 2019 Charlie calendar and I will have more of Fred's beautiful jewelry, but right now I don't want my time more divided than it has to be. I also had a pile of emails I was planning to respond to but I archived them all and sent off telepathic replies. I know you care about me and care about Daisy and understand these choices. I promise to keep you posted. In the meantime, please send Daisy love and good vibes.
☆ July 10, 2018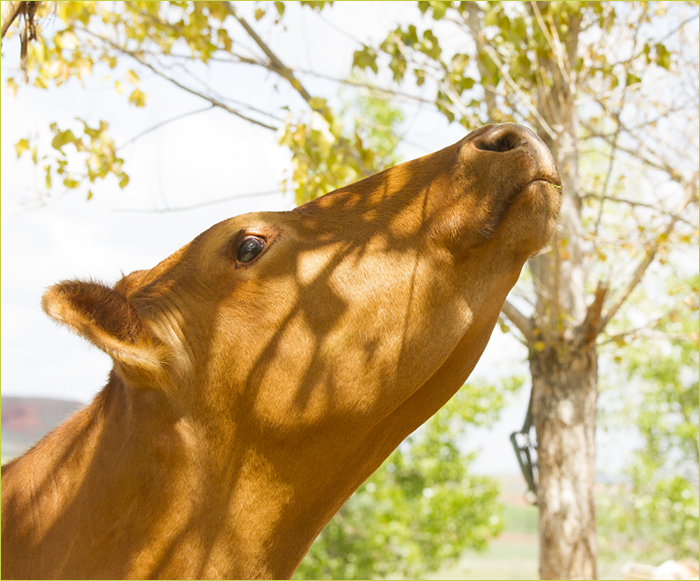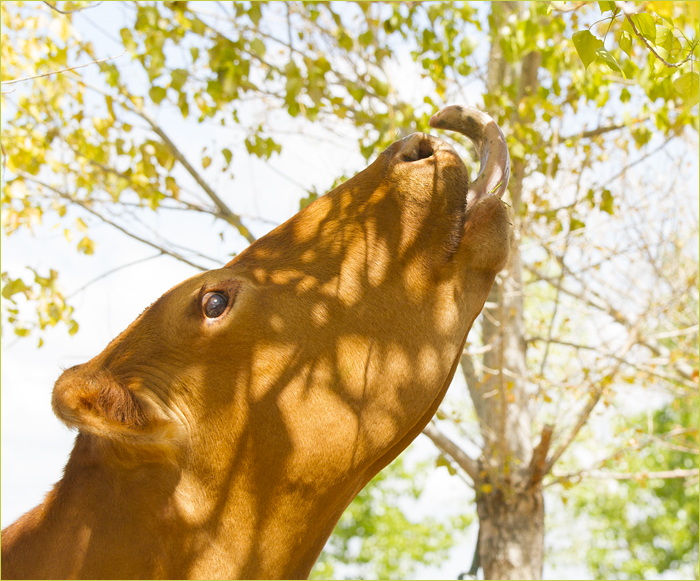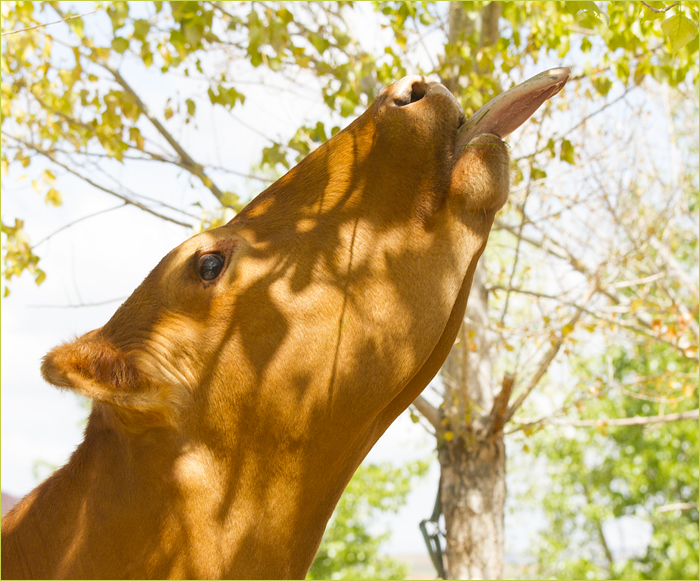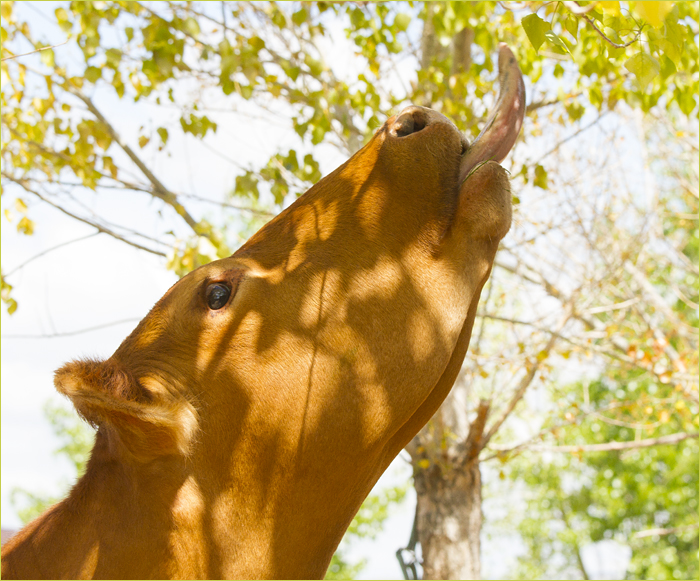 « go back — KEEP LOOKING »