That right there is over ONE THOUSAND POUNDS of packaged Star Brand Beef that we donated to The Food Bank Of The Rockies! I say 'we' because I was not alone in this – nearly 100 wonderful people joined me to help make this huge, beautiful donation possible.
I hit up a trucker scale on my way to the delivery (loaded) and afterward (empty) and, drumroll…. 'twas precisely 1140 pounds of organic, humanely-raised, GMO-free, antibiotic-free, pastured, grass-finished uber-healthy beef. YES! We all need nourishing, healthy food and we all deserve it.
The Food Bank Of The Rockies is serving nearly twice as many people this year as it did last year. The circle of sharing is so real, and so important.
On a superficial note: I love my little red reefer truck SO MUCH! I was downright giddy, ecstatic really, while driving it again. I felt like I was traversing the snowy December landscape in Rudolph's nose. Perhaps her formal name is Rudy, hmmmm…. Here's an interior pic:
Thank you, thank you, for your incredible support this year, and for Helping Fight Hunger with Star Brand Beef. This is just the beginning!
This week…. this year……… who's ready for a new one????
I posted this to instagram yesterday:
The clashing and meanness – from all sides – is making me so sad. Who benefits when the hoi polloi are divided and fighting amongst themselves? Why is this not obvious to everyone?
I do have something I believe everyone can agree on, something everyone will love: CHARLIE.
CHARLIE!
CHARLIE FOR PRESIDENT!!!!
Failing that, CHARLIE FOR YOUR WALL!! (Not that wall. Never that wall.)
2017 calendars are finally finished and ready to brighten your days, your weeks, your year, your cubicle, your office, your home, and those of all your friends.
I have two calendars for you this year: the 2017 CHARLIE calendar, and the 2017 WITH LOVE FROM WYOMING calendar, which showcases some of my favorite photos of the Farmily and life in the wild west.
I hope you love them as much as I love you.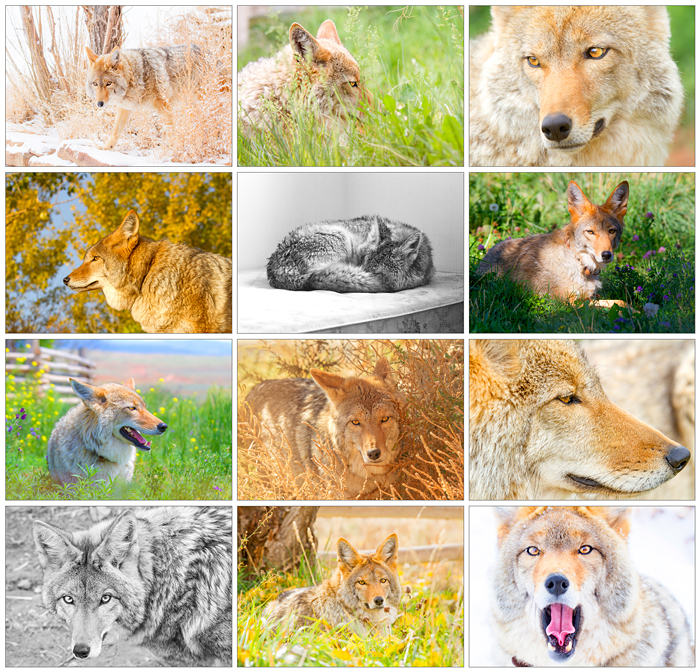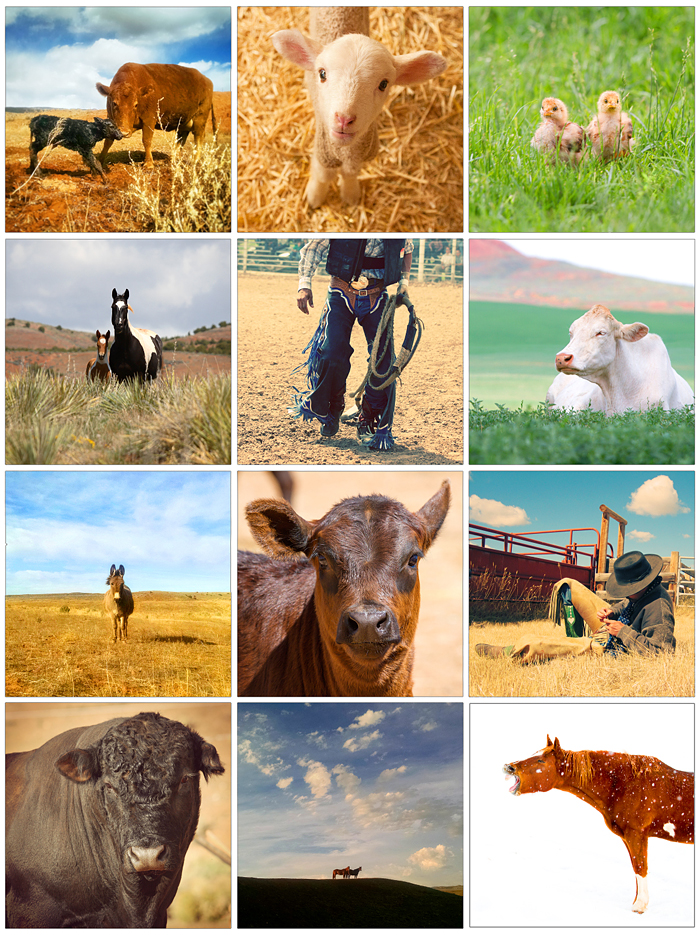 Click the pics to enlarge.
Order yours HERE.
I can count on one hand the number of times I've been down at the corrals this year. We turned the front yard into an ICU for Sunshine when he was declining in January – the corrals are down a hill and over another hill from the house and we wanted to keep Sunshine close to us. The yard became Sid's playpen when he was born this spring, and it naturally became the place where I helped him bond with Daisy, and, at that point, I just started milking Daisy in the yard, too.
So, I've only been down at the corrals a handful of times, when we've needed to sort cows or tag calves. Just over a week ago, we took Sid, Roxy, Ixchel, and a couple of other calves to the corrals to wean them. Ixchel, Fiona's calf, is gigantic. She is nursing solely for comfort at this point. And Daisy was producing SO much milk – she is such a devoted mother – that she has become too thin. The more food I gave her, the more milk she would make – she never gained any weight herself. She became so thin, I became worried for her well being in the inevitable cold and decided we must wean for her sake.
Whenever we wean, we put the calves in the inner corral and leave the outer corral open to the pasture. This way, the mother cows can go in and out of the outer corral and spend as much time as they like right next to their calves. They can sleep and eat side by side, see and smell and talk to each other, and the entire process is very calm for everyone. And very quiet. When calves are weaned and immediately taken away from their mothers (which is the norm), the calves and mother cows cry and call out for each other for DAYS.
The morning after we weaned, I walked down to the corrals with Chloe to check on everyone. I happened to arrive just as Mike was driving up with some hay for the calves. I was standing in the inner corral petting Sid when I heard a very loud meow. An urgent meow. Crouched in the dirt, not three feet from where I stood with Sid and Chloe, was a soggy little orange kitten. I called to Mike, but when he came over, the kitten scampered away and huddled under the railings of the round corral. I threw Chloe's leash to Mike and scrambled over the railings, dropped into the round corral, and crept towards the kitten. It looked awful – I couldn't tell if it was sick or crazy or just weak. I took off my t-shirt, and while the kitten was focused on my shirt in my left hand, I reached my right hand behind him and plucked him from his hiding spot by the nape and wrapped him up in my tee. And then. And then! When I held the little bundle against me, he started purring!
We zipped over to the vet, and I've spent the last week IN LOVE. He is 11 weeks old. He is neither sick nor crazy, he just needed food and care. We don't know his origin story – my vet believes he was feral, Mike wonders if he was abandoned. I think the stork of souls dropped him in my path. He's very likely Eli's kin. To honor this, I chose a name that begins with the "long i" sound that Eli ends with: Ivan.
Ivan and Chloe are pals – Chloe lets him climb all over her and they are very sweet together. Charlie is really calm and submissive with Ivan but Ivan wants nothing to do with Charlie. Mushy is pissed. She has never not been the baby of the house and she is furious. She'll get over it. Mushy always seemed so little, but she is positively gigantic compared to this kitten! He is tiny. But his paws are not, and he is already noticeably larger than he was a week ago. He purrs whenever I touch him. I have spent so many hours supine because he fell asleep on me…. and I consider it time very well spent. Here are pictures! If the embeds don't work for you, you can see them (and more) HERE.
Soup is my favorite food group. And lately, it's the only thing I want to eat, which is fortuitous, as this is the best time of year for soup! I have made many, many vats.
Butternut Soup
My favorite soup; I've made it so often I don't follow a recipe. I just throw stuff in a pot: one onion sauteed in butter, two peeled and cubed butternut squash, an apple or two, depending on their size (one if baseball-sized; two if raquetball-sized), broth to cover, nutmeg, cinnamon, salt, pepper. Simmer, covered, till butternut is very soft, then blend with an immersion blender. Stir in some cream (a cup? I just pour), taste, add more salt and nutmeg if needed. THE BEST.
Potato Soup with Roasted Garlic – Evelinas Ekologiska
I love the addition of white beans in this soup, but found the final product a bit bland, so I roasted a head of garlic and blended it in. A perfect addition, regardless! So rich, so autumnal! The page is Swedish but your browser will translate it for you.
Broccoli Soup – Smitten Kitchen
I prefer it with about 1/3 more broccoli and only 1/3 the of cheese. Mike has a thing against broccoli; when I make this soup, I never have to share.
Jambalaya – Gimme Some Oven
I subbed in local sausage and omitted the chicken. Really hearty without being heavy, soups are so wonderful that way!
Curried Cauliflower Soup – Cookie + Kate
Absolute perfection as is. This soup is SO SO GOOD.
What has made me really happy and excited, beyond all the soup itself, was realizing that 90% of the ingredients I've used for of all these soups came from my homestead or from people I know. I believe the coconut milk, shrimp, and spices are the only storebought items.
.  .  .
Farmily update: I took the pups out around 9 or 10pm as I do every night, and when I opened the door, there was Sid, on the deck, curled up on a rug that I'd accidentally left on the deck. The other calves were sleeping on the ground around him. He's now big enough to sit on, but not so big he risks breaking the deck with his shenanigans (though that day will come….)
.  .  .
2017 Calendars are in the home stretch – I look at final proofs this week. Here's a sneak peek of two pages from the surprise second calendar (there will also be Charlie's Calendar)…. enjoy!
« go back
—
keep looking »